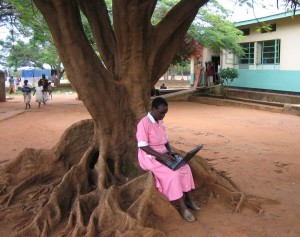 Informatics without borders is a great project started out in Padova, Italy in 2005 which aims at bridging the digital divide.
The primary goal of this Non Profit Organization is to use technologies and IT knowledge  to effectively and directly help people in difficult and neglected situations, given the fact that Information Technology is an essential pre-requisite to the economic and social development.
Informatics Without Borders is carrying projects in emerging countries as well as in Italy (hospitals, prisons, and schools) which provide basic IT courses for children and adults, small Information Systems for some peculiar reality such as the Brescia's long hospitalization department for children, or some hospitals in Africa's rural zones, (Open Hospital), which helps manage the day-to-day operations in small hospitals.
Informatics Without Borders has seven regional department to date and more than 200 affiliates , both from the IT world and not, who are actively helping the organization.
To learn more about Informatics Without Borders we invite you to visit their site at: