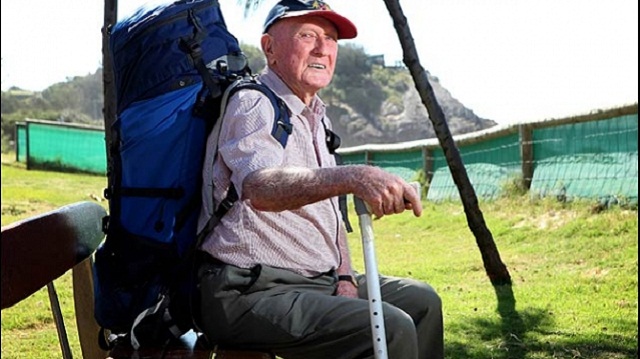 The world's oldest backpacker
For most of us, reaching the age of 95 will be impossible. And even if we're lucky to get there, at that time we will probably sit in a wheelchair all day eating soup and watching TV if our eyes will still be good. Mr. Wright was the world's oldest backpacker. An old timer from Burleigh Heads in Queensland, Australia at 95 started is last solo trip across Europe, carrying a backpack and staying in hostels, often sharing a bunk with a bunch of 20-30 something energetic bakcpackers. 
Yep, you read well: 95 years of age! The World War II veteran, first started travelling around the world solo in 2002 at the tender age of 85,  after his wife Barbara had passed away.
After having sold his house he used some of the left-over money to spend four days travelling through Turkey by bus, and hasn't stop doing it ever since. He said he have had itchy feet all my life and always wanted to go to Gallipoli on Anzac Day, so he decided to sell his house and put the extra money towards a holiday.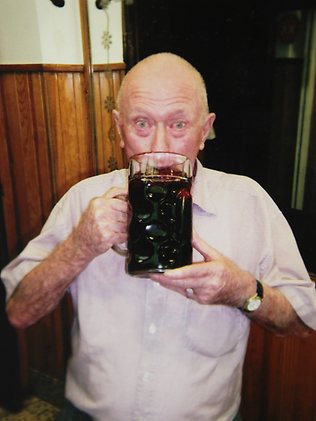 "I have always travellled indipendently"
Since his first trip, Mr Wright has visited most of  Western and Eastern Europe, staying in hostels, sleeping in a single room where possible, but occasionally sharing a dormitory with youngsters. While he does not go hitting nightclubs with them he still enjoys his pint and their company 🙂
The adventure-seeker lived on a tight budget all year to save up for his trips and spends his money carefully when travelling. On May 2012, he headed back to Madrid, San Sebastian, Paris, Munich and Vienna for a two-month holiday, with a special side trip to London to see his favourite Aussie horse, Black Caviar, race at Royal Ascot.
"Most people I meet are surprised when I tell them my age and amazed that I have come all the way from Australia"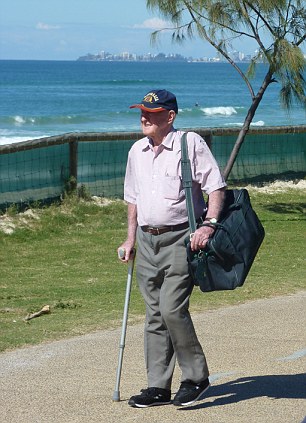 You're never too old to backpack!
Mr Wright passed away in December 2015 at almost 98.
I think his story is a true lesson in life for everyone. As long as you keep standing, and you don't suffer from some truly debilitating disease, go for it. To be curious, brave and tenacious until the very end. What else there is?
So long Mr. Wright, may the earth rest lightly on you.