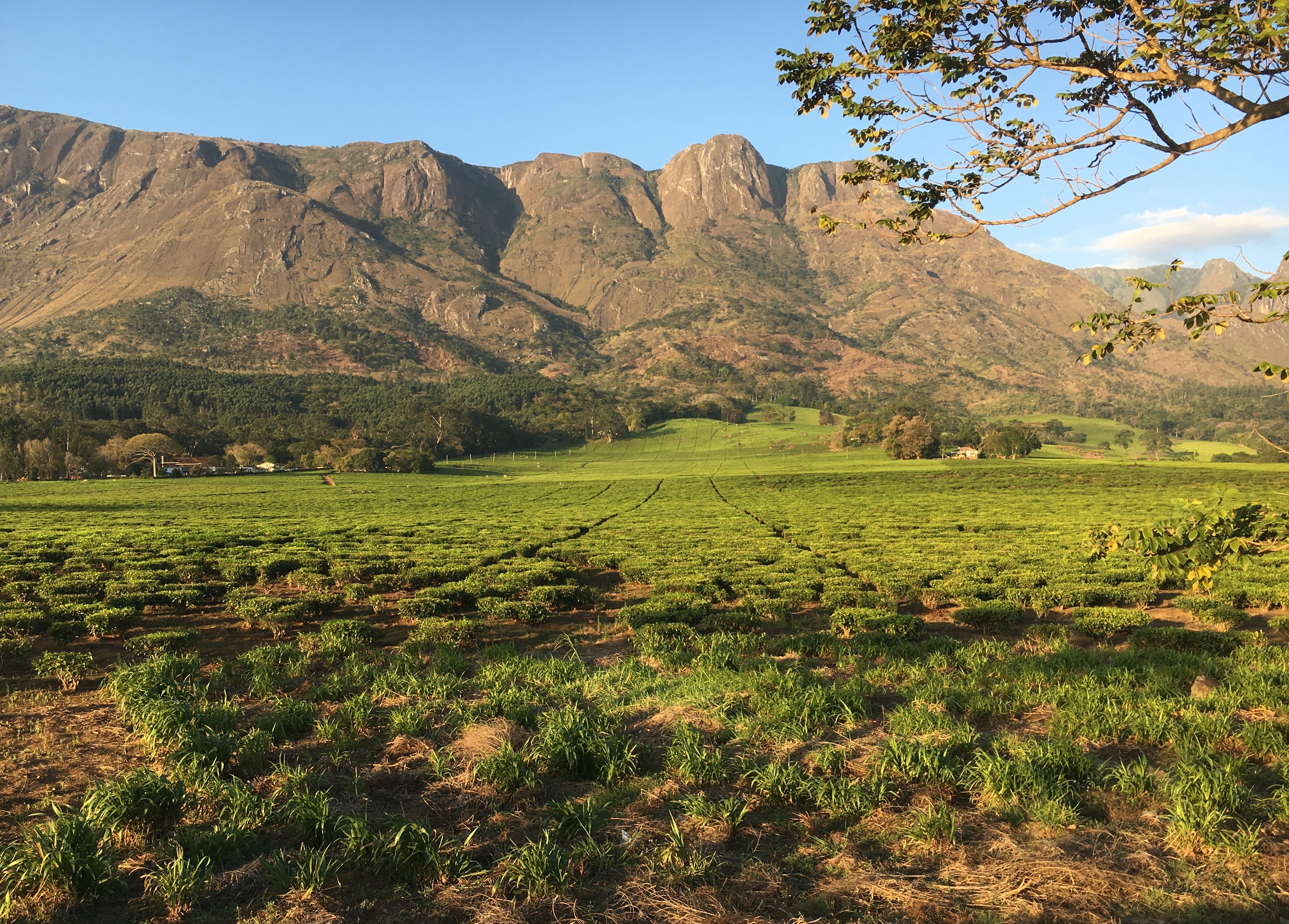 During our long African journey between Zambia Malawi and Mozambique we decided to live the experience of a few days trekking on the magnificent mountains of Malawi.
We left Liwonde with the usual local minibuses – with a stop in Limbe – to continue to Mulanje, the base for the organization of the trekking in Malawi (Mulanje Mountains). With a little effort, we managed to identify the Mulanje Infocentre, the base of the park where to organize the trekking and hire a guide.
Mount Mulanje is A Monadnock or Inselberg that is a mountain that emerges from a relatively flat territory, despite its altitude reaching 3000 meters.
There are many possible treks and we have opted for a three-day and two-night journey at altitude.
The climb is relatively difficult: it starts from the plain and the hills planted with tea plantations and then climbs with significant slopes to the plateau on the summit.
The effort, however, is definitely rewarded by incredible and breathtaking views of the surrounding plains.
The route then continues with various ups and downs between arid valleys alternating with woods, streams in deep gorges, paths halfway up the slope.
At night you sleep in wooden shelters equipped in a very basic way: in all there is a fireplace and wood available, cans of water – to wash if you have the courage and to cook – and some mattresses to organize a bivouac.
For trekking it is necessary to obtain, before leaving, the necessary food for the walking days. It is fundamental to remember that the cold at night is bitter even if you are in Africa: we are at high altitudes!
Here are our various stages in summary.
Day 1: very hard stage from the tea plantations in the plains to the high plateaus with stretches of rock climbing with bare hands! First refuge for the night.
Day 2: long stage at altitude in an endless ups and downs to the second refuge.
Day 3: just as eternal stage as the first day with flat stretches and an infinite foot-breaking descent! In between: magnificent scenery, wooden shelters where we cooked and warmed ourselves by the fire of stone fireplaces, incredible starry skies at night, cold, laughter, sweat, adventure. An unforgettable experience!
If you want to read the diary of our trip this is the link https://www.aguaplano.org/en/zambia-malawi-mozambico-2018/
If you want to browse the gallery of that trip this is the link  https://www.aguaplano.org/en/pictures-of-zambia-malawi-mozambique/