September 6-15, 2017 – The Panama Costa Rica border: the end and a new beginning!
Our wonderful trip from Colombia to Panama through the San Blas archipelago comes to an end, as all the beautiful things do. They always do. The only thing you can do is think of the next one…
And so we go further North and enter Costa Rica for a few days after ten years since we were there the last time!
So, we take a Jeep from the Carti Harbour to Ciudad de Panama, where we stop in a hostel for shower (!) and dinner. The next day we take a plane to the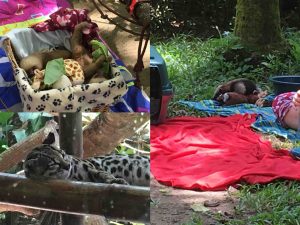 border of Costa Rica. Then we rent a taxi to reach Puerto Viejo de Talamanca. We have an intense week to spend here.
We go visit old friends, then we take two bycicle to ride across the country to see some property we are interested in (smirk).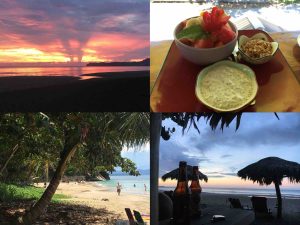 We stay at Fred's Be My Guest Cabins for a few days, then we go visit the Jaguar Rescue Center, stroll along the roads and bathe in the beautiful crystal clear caribbean water. And then drinks on the beach, shopping for food and beers to bring home for dinner. Not to mention the delicious breakfasts at the lovely Como en mi Casa…
Oh…and there is another thing… but… we'll talk about it later!
Pura Vida!
Vale & Sig