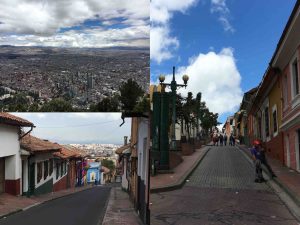 August 12-16, 2017 – After an infinite travel  Torino Paris Bogotà we land in the same day thanks to the timezone!  At the arrival in Bogota we are very tired but nevertheless we decide to go for a stroll brething the cold air (we are at 2640m above sea level!) Bogotà is one of the highest town in the world after La Paz and Quito which we already seen in other trips.
The very same day we contact via Skype a tour operator to get information about going to see Caño Cristales, a magnificent multicoloured river which has been closed to the tourists for many years (the region was a stronghold of the FARC guerrilla fighters). To our surprise they are very very efficient so we managed to book the tour for the very next morning. At 5 am! Ok, now it's really time to go to bed…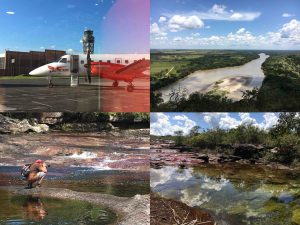 The next few days are a wonderful adventure : we go trekking in the lush forests, ride boats, get really wet because of sudden monstrous showers…  the reward is the incredible view of this unique red river, and we mean RED. It looks like wine sometimes! We are overwhelmed by the beauty of it and by the kindness of the Colombian people.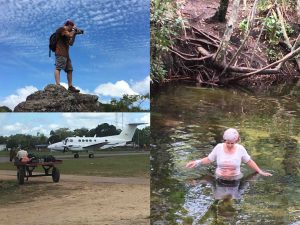 This country was for many years thorn by all kinds of problems from the guerrilla to narcos wa and despite all of this, its proud folks are a real surprise to us. Kind, smart and culturally aware… truly amazing folks!