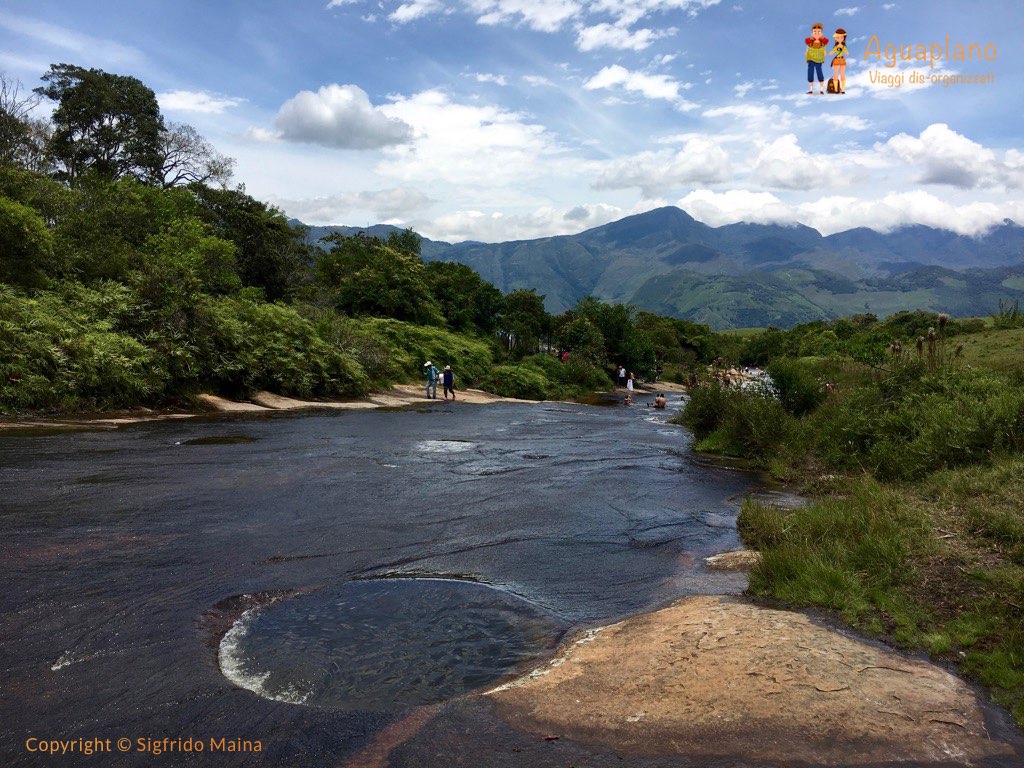 Our visit to Guadalupe, Colombia came up thanks to a lovely Colombian family we met during the three days we spent in Caño Cristales. One of the most exciting things during a trip is to discover some place we didn't plan to visit because there is little or none at all informations about it in the official guides or the usual  travel websites. Many times, these "hints" are given to us by other travellers, other times from local people who obviously know better than us these hidden spots.
So we started from Villa de Leyva, one of the places we planned to visit on our way from Bogotà to the north, and we got off the bus heading to Bucaramanga in Oiba, and from there we reached Guadalupe in a jeep/taxi 'colectivo'. The village is 'hidden' beyond a thick forest in a secluded valley and to our surprise it has way more interesting things than we expected! Nature, rivers, waterfalls, caves. In addition, there is a relaxed vibe to it,  nice and welcoming folks, and you will have the increasingly difficult privilege to be the only (or almost the only) tourists. Away from the crowd!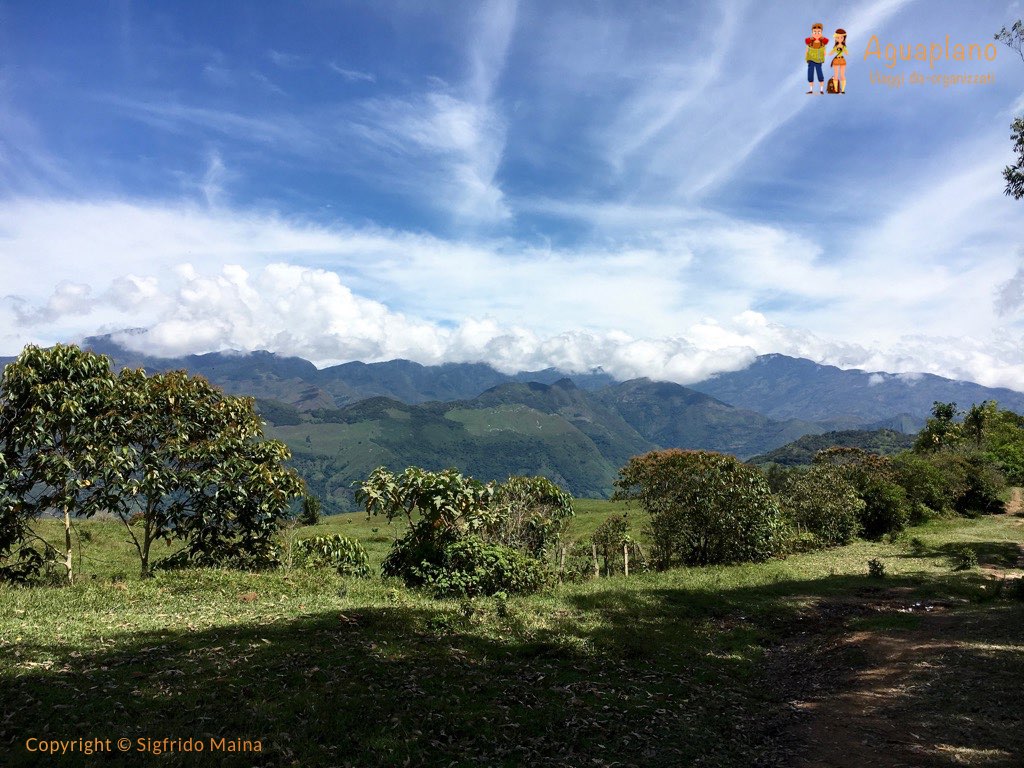 INFO
FROM/TO VIA BUS
Bogotà – Guadalupe – about 6 hours
San Gil – Guadalupe – about 2 hours
Villa de Leyva – Guadalupe – about 4 hours
MUNICIPALITY OF GUADALUPE WEBSITE
www.guadalupe-santander.gov.co
Guadalupe was founded in 19715 by the Camacho Sabidos family, or at least that's what Wikipedia tells us.
Before becoming a municipality, the region was known as 'Valle de San Matías del Tirano'. Guadalupe is a small rural village of about 1600 inhabitants that sits at 1400 m asl in the Santander district. Its economy is based on agriculture and livestock, mainly.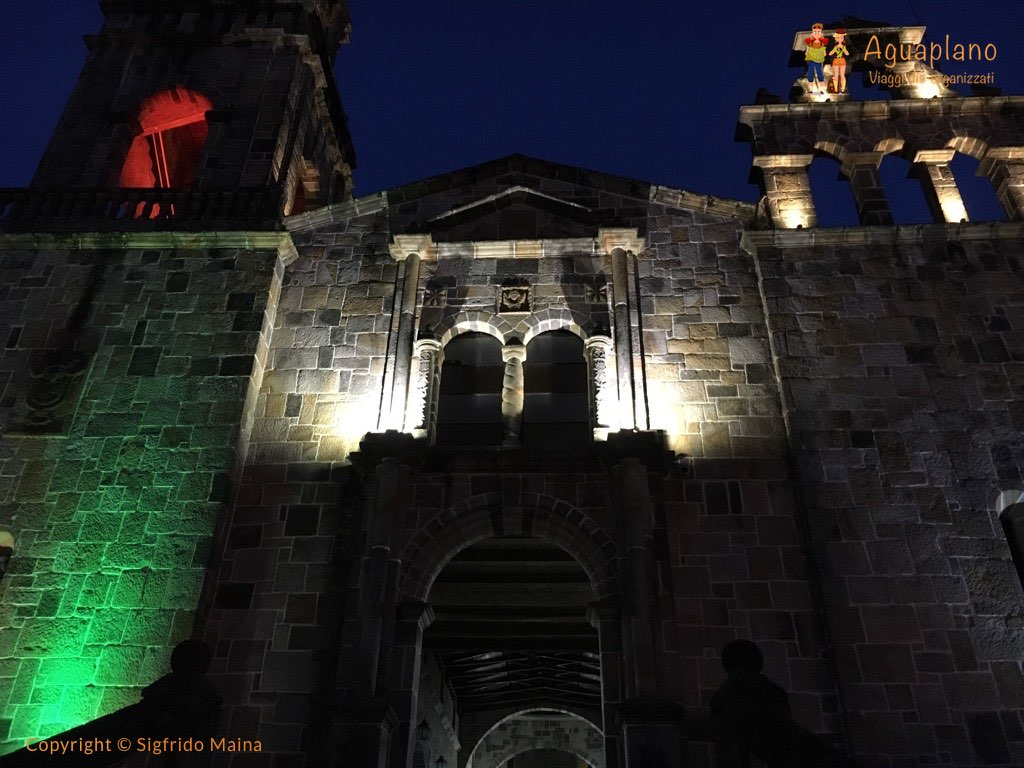 The village is very simple but has a nice little historical centre with a lovely square full of very tall palms and an ancient big church built with pale and orange local stones, At night the lights illuminate the building giving it a striking appereance. The 'calles' (streets) are often steep and made of stones, as in many other Colombian towns.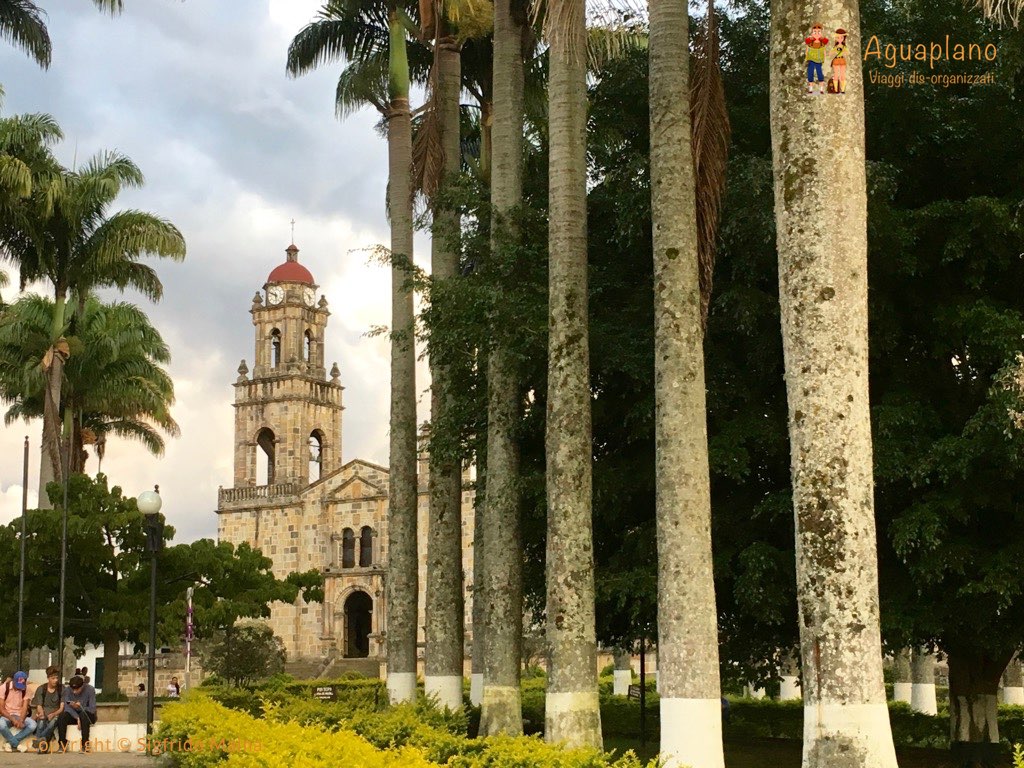 Where it is & how to get there
As the road from Oiba is very bad, you can only reach Guadalupe by 4×4. From Bogotà take whatever bus goes north to Socorro/Bucaramanga and get off at Oiba. The bus will leave you in the center of Oiba at a crossroad which is the one from which the road to Guadalupe begins. The Jeeps to Guadalupe leave from the opposite side of the bus stop, in front of a small office that sells the tickets. The 4×4's leave several times a day (there is a timetable hanging on the wall of the office, but it is better to ask). You might have to wait for a while, in that case you can go for a walk in this anonymous but pleasant little town.  Once the 4×4 is ready to go, you will be asked to sit on the back with workers, farmers, ladies and kids (don't worry, there will be at maximum 6 people). The car is covered, given the frequent showers that happen in this region. The trip lasts about an hour, expect some bumps and splash of water… but overall is not so bad!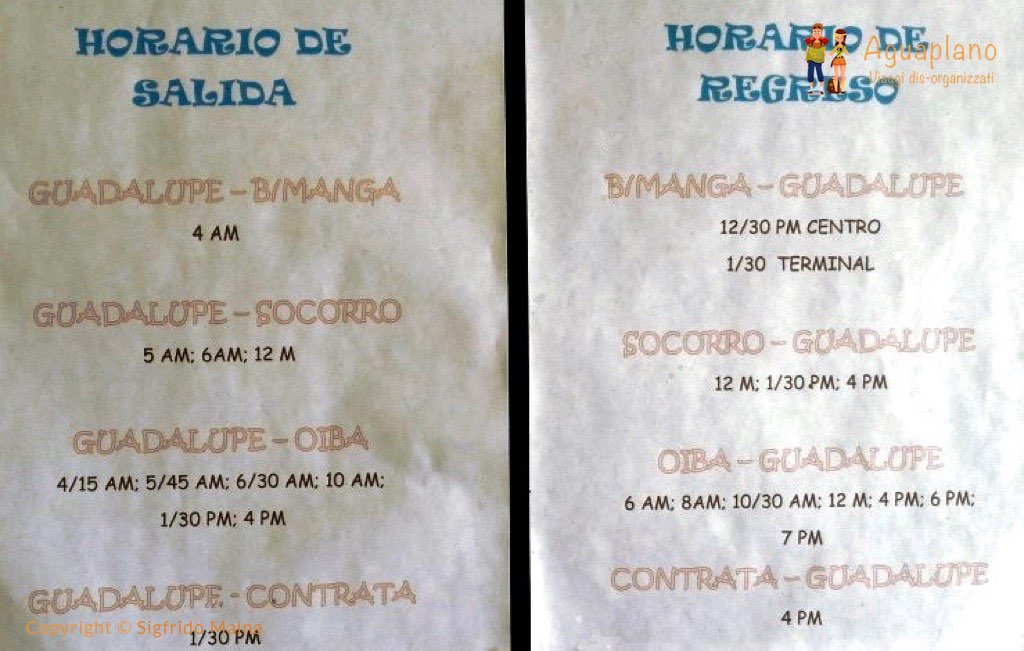 Don't miss these:
Quebrada las Gachas

Quebrada del Salitre

Pozzo de la Gloria

Cascata La Chorrera

Salto La LLanera

Natural Cave El Perico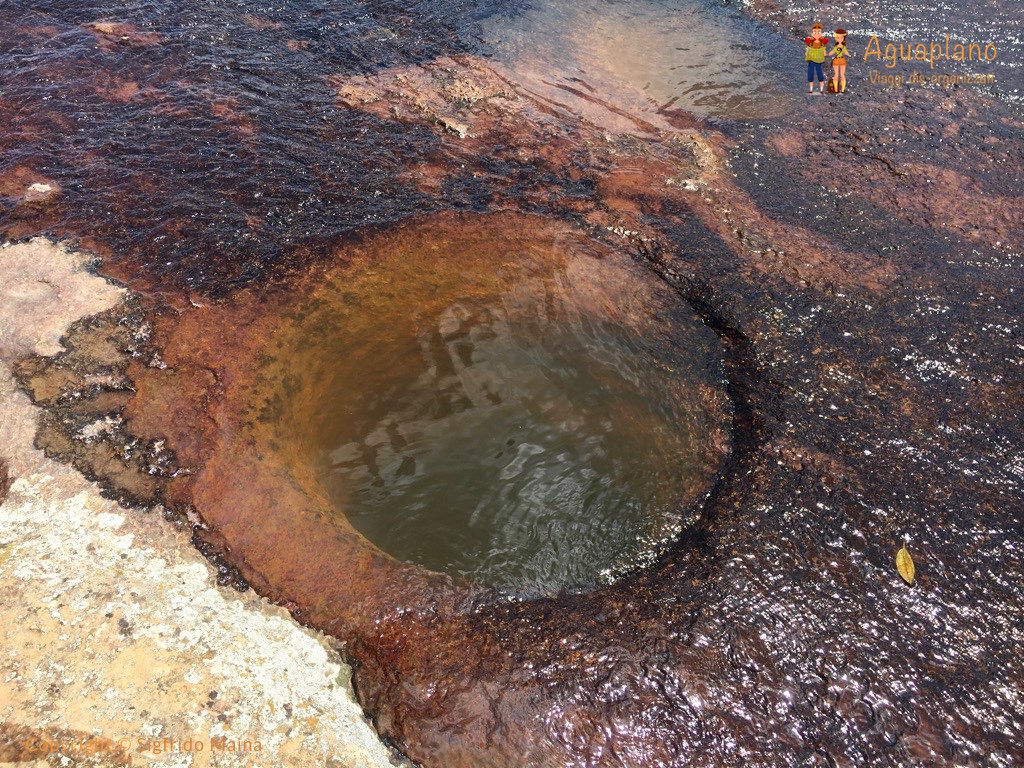 There are many things to see and do in Guadalupe, Colombia, you will be surprised! Apart from the small but pleasant village with its central square and its majestic church (Nuestra Señora de Guadalupe de Moguer) and its suggestive little streets, the real highlight here is Nature. The main attraction are the natural pools that lie along several small rivers reachable by foot by a stunning path overlooking the valley below. This 'Gachas' , as locals call it, are directly below the river surface where the water is shallow and the currents are mild. Some of them are a only few inches deep others are deep enough to accomodate a whole human being! It's like having a bath in a natural Jacuzzi!  They are very popular with the locals, but you will likely don't see any tourists in here (at least we didn't).  A word of advice – be careful when walking in and around the creek, the rocks can be very slippery! Use sandals or shoes with rubber soles if you have it or if you don't, walk with your socks on. The 'gachas' are between the flat rocks are colored with red and gold, you can bathe in without fear. They look very deep but they don't, 5-6 feet maximum.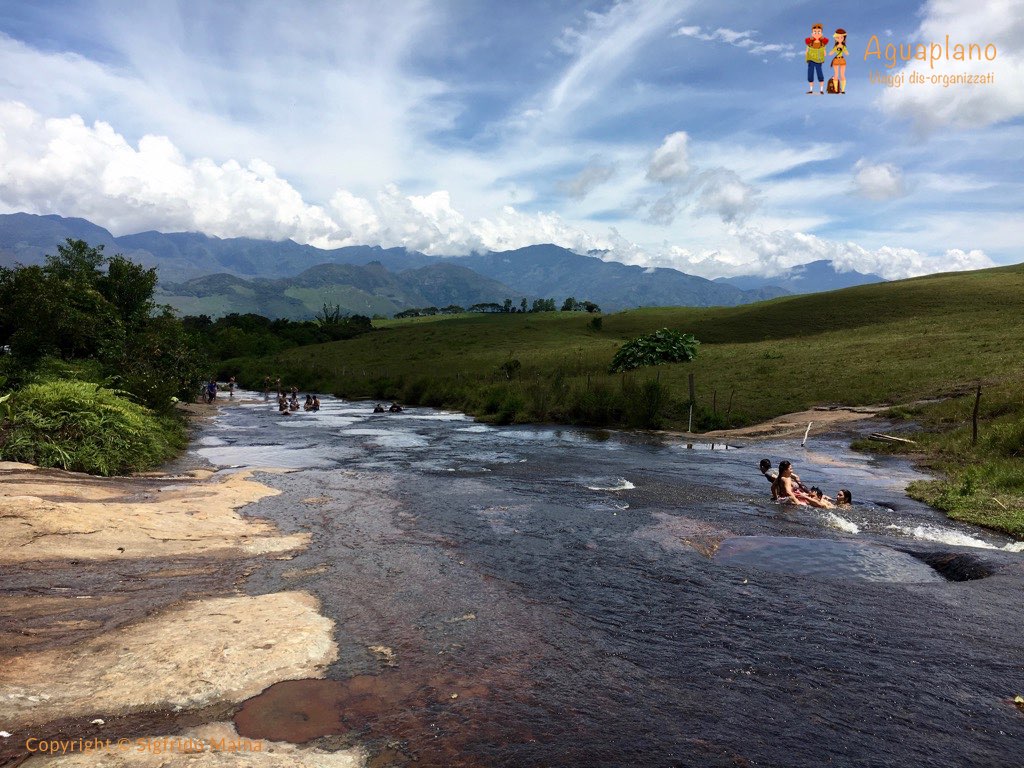 We did several treks in different days, without a guide (it's not difficult at all); the first day we reached  Quebrada las Gachasand the next day Quebrada del Salitre, relaxing in the pools overlooking the stunning landscape. Then there are other attractions like El Pozo de la Gloria, La Chorrera Waterfall, El Salto La LLanera, the natural cave El Perico… they are all within an hour or two from Guadalupe, on foot. 
If you want an even easier experience you can walk downhill in the street that starts from the church for ten minutes. From there there is a walk to the top of a hill (not very high, just half an hour tops) where you can admire the beautiful valley surrounding Guadalupe, it is worth it! Last but not least on the cultural side, you can visit the local Casa de la Cultura (House of the Culture) which is on the central plaza on the right facing the church, which hosts a small but very well kept museum with all sorts of historical items: photographs, household objects, clothing. It is self-run from the people of Guadalupe. they are very proud of their town and they will be be very happy to tell you about everything- they also organize events, free film projections and they have a incredibly rich library and an IT lab for childrens. Lastly in the Central Plaza there is very reliable and fast Wifi, too! 
In Guadalupe, Colombia you can not expect many places to eat or sleep, but the situation is changing due to the increasing number of tourists. Anyway it is better to check availability especially during the weekends or during holydays. We stayed at the Hotel Colonial , about 50.000 COP for a double with bathroom, wifi,and hot water. This is the Facebook Page, the address –  Calle 5A No 6-03 –  here is the telephone number +57 313 394 4335.
Other options are Casa Hostal La Quinta Porra, about two blocks from the Central Square (contact: Cesar n. +57 311 277 4360, also on WhatsApp) or Casa Hostal  Donde José (calle 4 # 2-52 barrio hopital 57 Guadalupe – WhatsApp or phone number +57 311 835 1573). José Navarro is the only accredited guide in town and will be very happy to walk you around and show you everything about Guadalupe.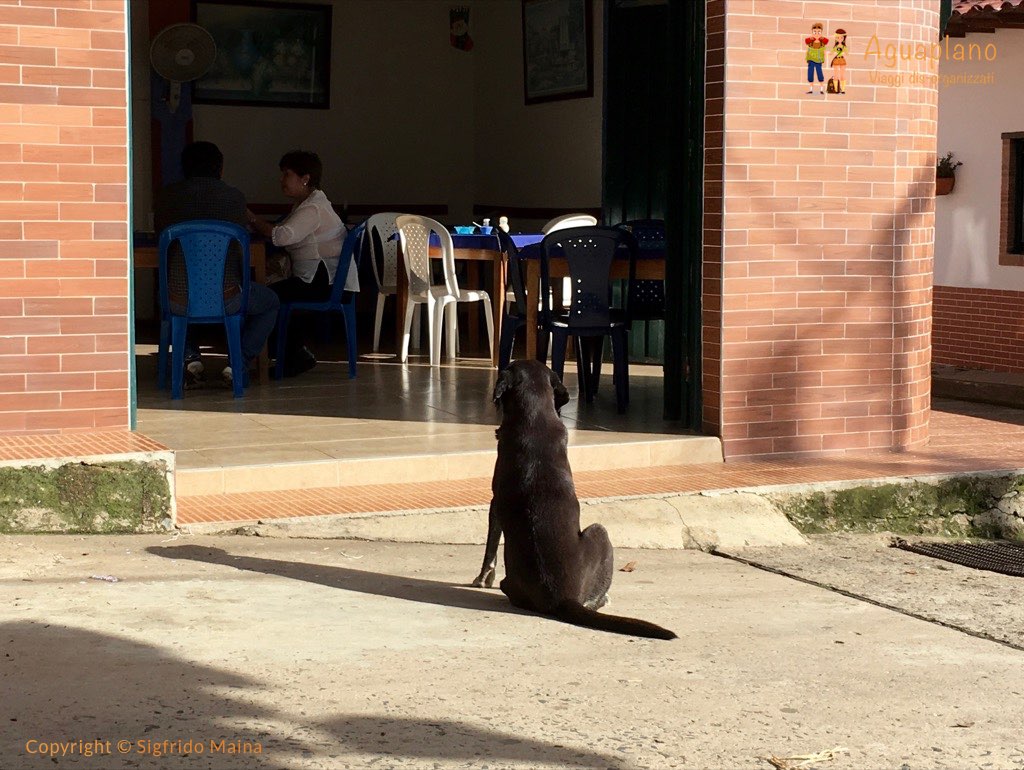 Easy —> Difficult

30%

30%

Cheap —> Expensive

30%

30%

How popular and crowded is?

20%

20%
The folks in Guadalupe are nice and welcoming, so should you not find a place to stay they will help you find another. Again, the tourist scene is on the rise so there are probably other places that no one knows so far. 
To eat you have many possibilities, but nothing fancy:remember this is a rural village! There are many small eateries along the streets, breakfast and lunch is not a problem. HOwever dinner is less easy because they all tend to close early so ask around before sunset. If you don't find a 'proper restaurant' you can always find some burgers or roasted chicken, or 'patacones' (fried big bananas)  in many places (a meal is 5.000 COP to 9.000 COP – here is a little list of those eateries all in or around the Plaza: Restaurant Bonanza, Los Amigos, Omar Parrilla, Crepes y Algo Mas). Another alternative is buy some local bread from the Panaderia left of the Church and buy something in a market and then enjoy your sandwiches sitting on a bech in the park, like we did 🙂 
There is obviously little nightlife here, but there are a few places to hangout for a beer or a drink. The sunsets is at 6.00 PM so you will probably end up in bed early!  Over the weekend we suggest to spend the evening at the Sinaloa Café Bar, in the corner of the Plaza, where you can enjoy drinks and music. But overall there is not much… on the other hand 'nightlife' is not the mai reason to come to Guadalupe, that's for sure!!