Victoria Falls guide for budget travellers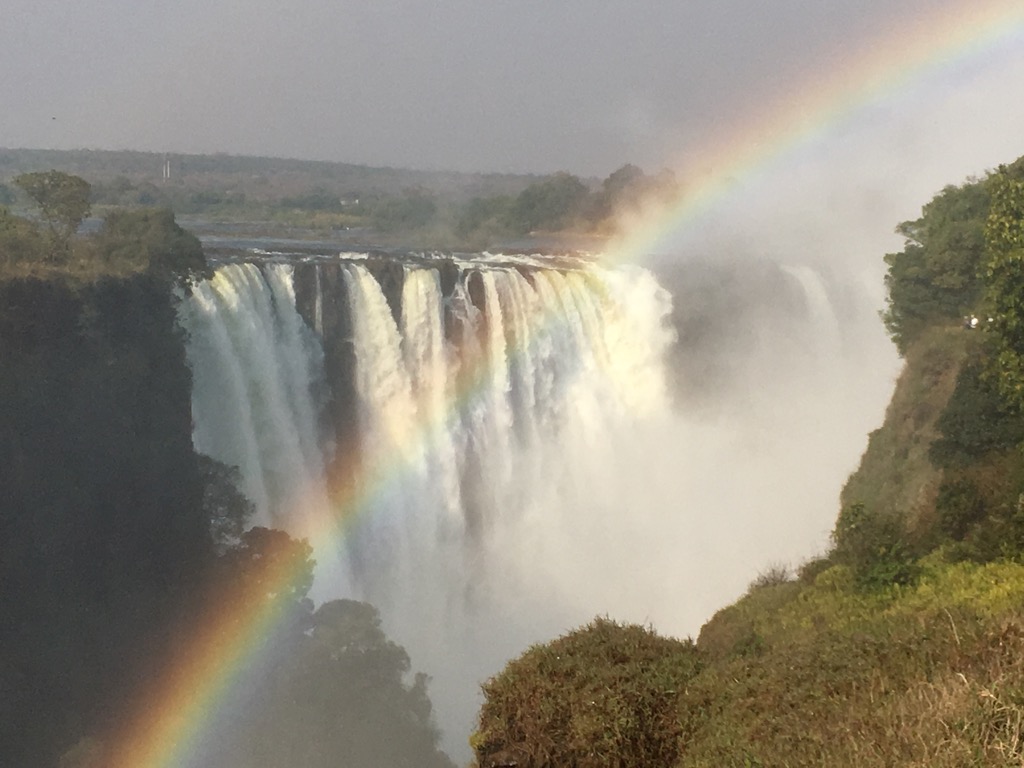 Victoria Falls guide for the budget traveller
As we pointed out in our earlier posts about Zambia, this is not exactly a backpacker friendly country. The tourism here is largely about pre-arranged trips, expensive lodges and luxury tour.
Still, it is possible to do a number of the myriad of activities available, without draining your wallet. We will try to write down a Victoria Falls guide to the best of our knowledge.
How to get to Livingstone from Lusaka.
If you landed or you are in Lusaka, the best way to get to Livingstone, a relatively developed town that lies about 11 Km from the Mosi-oa-Tunya (the smoke that roars) National Park, which is the gate to the Zambian side of the Falls, is to go to the Intercity Bus Station located in Dedan Kimathi Rd. near Cairo Rd (near the big Samsung skyscraper)
Go to the station either on taxi or on foot (it is advisable however not to walk after dark) and go to the booth of Mazhandu Family Tour, or Shalom Buses. We found these to be the best companies, their buses are comfortable and the drivers are reliable.
The Bus Station is a real mess, crowded and noisy. Try to ignore all the guys who will inevitably try to sell you tickets of other companies and go straight to get your ticket at the booth. Prices are fixed and at the time of our travel in August 2018 were at 160 Kwacha (16 Dollars)
Beware of a few things at the station: first of all watch your luggage and valuables, there are a lot of pickpockets around, as usual in these kind of places. Second, don't do anything illegal, like smoking or throwing garbage around, even paper. If you do some guys of the "security" will pop up threaten you to tale you to the police station, because you have made and offence and so on.
Then another "security" guy,  the "good cop" will tell you that everything can be settled of course paying a bribe. They are not allowed to do this, but given that you risk of losing your bus, in the end you will have to give them something to get rid of them. It actually happened to us, it's really annoying.
The trip to Livingstone
The trip to Livingstone is long and boring, as usual, on paper should be 7 hours, we made it in 8,30, depending of traffic and road conditions.
In Livingstone there are a plenty of options for budget travellers, we stayed at the the long established JollyBoys Backpackers. There are  are two separate facilities actually:  the JollyBoys Backpackers Hostel where 90% of backpackers stay is in the center of city a few blocks away from the bus station, while the JollyBoys Backpackers Camp is a little outside the center (get a taxi if it's dark) and it is quieter and slightly cheaper.
Other good options are: Livingstone Backpackers , Olga's Italian Corner, too many to list here. The usual booking websites have them all listed. Prices range from 9-10$ for placing a tent, to 40-50 for an ensuite room.
Whatever options you will choose, at the reception you will find a plethora of activities, from walking safaris, to game drive safaris, bungee jump, ziplines, helicopter flights over the falls, all you can think of. They all have one thing in common: they're crazy expensive.
Some examples:

Bungee jump from Victoria Fall Bridge  160$ /pp

15 (fifteen!) minutes of helicopter ride  190$ /pp

Three days/two night of Canoe safari in the Lower Zambesi RIver                          510$ /pp

..,and so on.
There are less expensive options like walking safari for 80$/pp, very short (three hours) but interesting as you get the chance of viewing the white rhinos! If you feel uncomfortable with these prices (Zambia is one of the poorest coutry in the world, ffs!) you can do something useful by volounteering for free in an Ngo that runs an orphanage and spend a day or two reading to kids or playing footbal with them.
We really didn't have the time to do it, but others who did told us it was a fantastic experience.
Anyway you've come all the way down here to see the falls, don't you? Here's how do it without spending hundreds of dollars.
How to see the Falls from both the Zambian and Zimbabwean side
Most of the hostels have a free shuttle to take you to the entrance of the park (at least Jollyboys has it). Once at the gate you have to pay 20$/pp to get in and then you are free to walk along many trail which will lead you to see this unbelievable, fantastic, huge marvel of the nature.
The Victoria Falls can be seen from both the Zambian and the Zimbabwean side. A lot of people, will tell you the Zimbabwean side is better. Yes it's true.
To get there once you're finished viewing them from the Zambian side, you need to walk out of the Mosi-oa-Tunya and head to the Zambian border wich is just a few hundred meters ahead.
Entering Zimbabwe
To get to the Zimbabwean side you actually need a Visa. And to get back from there you need to have a Visa too, unless you already have a multi-entry Visa for Zambia. Sounds tricky but (at least when we did it in August 2018) it was easy.  Here's how to do it: 
Got to exit immigration (the building is the same for in and out) and tell them you are just going to ZImbabwe to see the falls and that you'll be back the same day. They will stamp you out and tell you to walk to Zimbabwe border.
It's a relatively long walk (2 km approx.), you will cross the Victoria Bridge which is an experience in itself, here you will see guys leaping from the bridge in one of the highest bungee jump in the world (!).
After the bridge another km or so will lead you to the border. Get to immigration and tell them the same thing you told at the Zambian border. They will issue a daily Visa (Kasa Visa) for 50$ that will be valid for re-entering Zambia without further paying .
Once you have a Visa continue on for another 200m meters (ignore the taxi riders!) and you will find on your right the entrance of Zambesi National Park. Once again you have to pay 30$ to enter and then finally will be able to see the fantastic views (much more impressive) on the Falls.
Back to Zambia!
Once you're finished, just get backward to the Zambian side (remember to get your passport stamp out of Zimbabwe and in to Zambia again!)
The borders are hassles free, the only annoying thing are the taxy drivers trying to push you to their cars. You should not pay more than 5$ to ride back to Livingston.
In the end we walked for a good 17km total to do it all, end up really tired to our hostel but it was definitely worth it!!