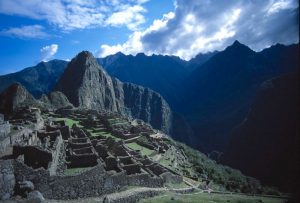 Machu Picchu, one of the most beautiful places on Earth that we have visited in 2002, suffered severe floods that caused casualties and isolation. The newspapers reported nothing about the people who live there in the nearby villages and their difficulties, instead all the reports are about the 1500 tourists who were evacuated by helicopters. Even the name of the village at the foot of Machu Picchu, Aguas Calientes, which is the base from where all the tours to the Inca's Lost City is omitted.
These are probably mere coincidences, but it looks like that these climate change related disasters occur more often than in the past.
The Earth shakes and moves its surface like in the terrible catastrophe of Haiti, and sadly the news about this tragedy are disappearing rapidly from the headlines all over the world much faster than it did for the Tsunami in Indonesia in 2004.
News sucks. Life sucks.