Trekking in Mulanje Mountains, Malawi
A great hiking experience in the heart of Africa
Trekking in Malawi, the "Warm Heart of Africa"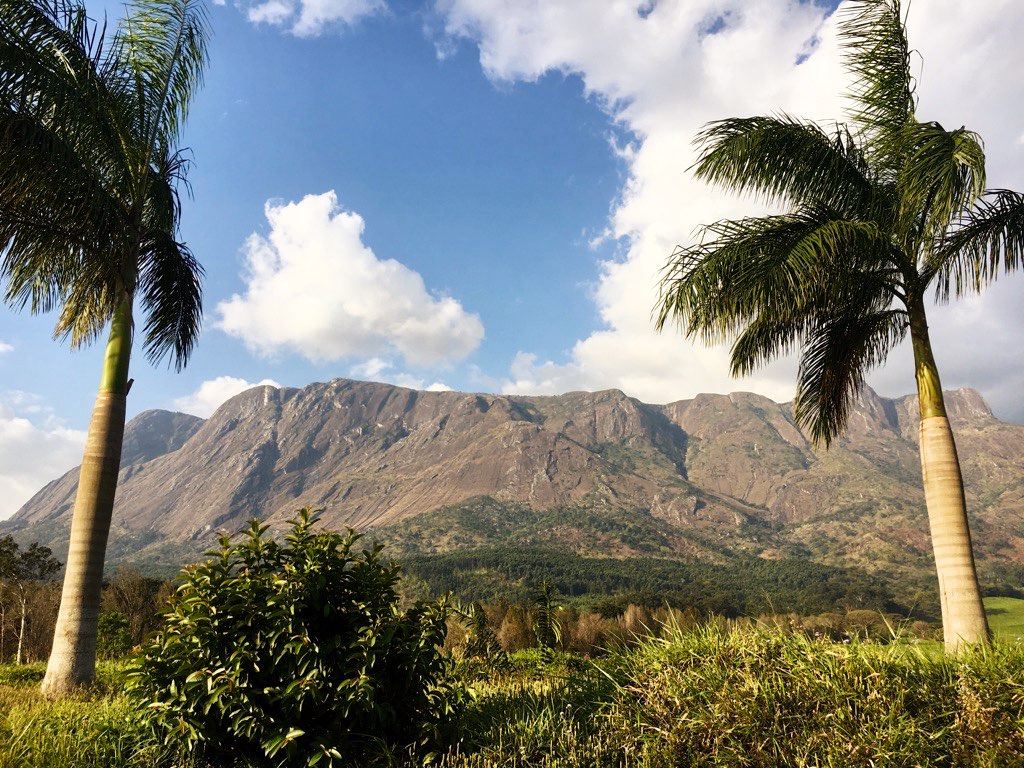 Malawi is a land of surprises. After visiting the beautiful Liwonde National Park, an unexpected great Safari Park, we headed south to Mulanje, a small village at the border with Mozambique.
The village is surmounted by the huge, majestic Mulanje Massif, an astonishing group of mountain which raise from the surrounding plateau more than 1500m peaking at 3002m at its highest point, Sapitwa Peak
The were not prepared for a trekking in Malawi, so from our experience and mistakes, here is a little guide on how to full enjoy this magnificent Massif, called by the locals "The Island in the Sky"
How to reach Mulanje
Mulanje is a small village near the border with Mozambique. In Mulanje and in Chitakhale, a twin village 1 km north, you will find a few budget accomodations, 2 ATMs, markets and a good source of informations at Mulanje Infocentre (in Chitakhale)
where you can book your guide and find informations about the many treks possible. Mulanje and its "twin" village of Chitakhala are located near the south-eastern border with Mozambique.
To get here with public transport you first reach Limbe near Blantyre. from there at the crowded minibus station take any Matola (minibus) going to the border and ask to get off at Chitakhale.
Once in Chitakhale (1 km from Mulanje) you will find on your left at the main crossroad the Mulanje Infocentre situated at the upper floor of the Pizzeria Mulanje Pepper.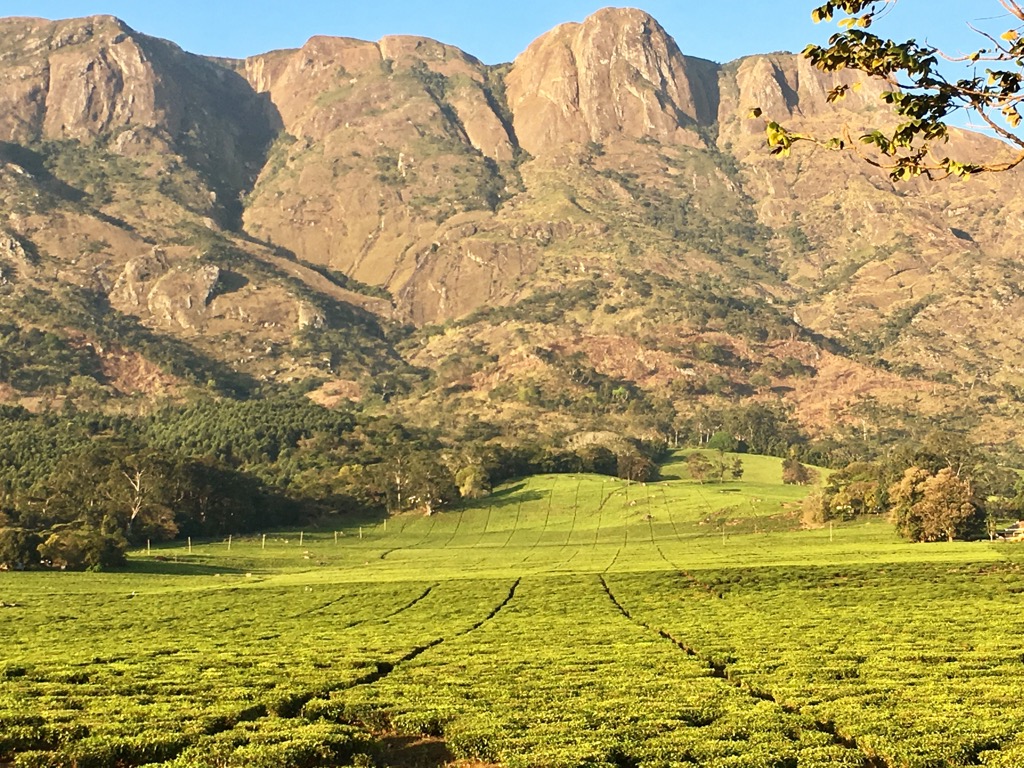 Trekking in Malawi – The Mulanje Mountains – Where to stay
At the Mulanje Infocentre, the helpful and friendly staff has lots of informations about the various options, and can arrange a guide (highly recommended although not obligatory) and accomodation in cheap motels along the road.
If you have choosen not to stay in the more expensive lodges in Likhabula, the staff at Mulanje Infocentre can book you in at Mulanje Motel or the even less expensive Mulanje View Motel (rooms from 3000/4000/6000 single shared/double shared/double ensuite). They are basic but clean and have a bar/restaurant inside
How to organize your trek
We recommend the Mulanje Infocentre as a starting point, they are a local organization and their guides are reliable and expert.
Although it is possible to do the trek without a guide (25$ per group which includes food for him), we don't think it's a good idea to do it because especially in the first steep part the paths are not very well signed and a bit difficult to follow. Moreover we think paying a guide will help the local economy and a good way to mingle with the locals.
You will have to buy all food necessary for the lenght of the trek. Again your guide can help you to choose what to bring and will "escort" you to the market or the supermarket where (hopefully) you can get your stuff for a cheaper price.
Make sure you have energetic food (fruits, chocolates) and at least half litre of water each for the first hour of walk. After that the wells and streams you encounter will provide safe water for the rest of the trek.
There are basic cooking materials at the huts, but make sure with the guide to have everything you need (forks, knives, pans etc..). If you kneed extra stuff ask him before starting the trek, they will provide it.
Treks and Paths
There are a totale of 6 well maintened treks that you can do on the Mountains, with more or less the same level of difficulty and lenght, or you can combine two or more if you stay longer. They all have in common a very steep ascent in their first part (this is due to the morfology of the Massif which raises abruptly almost 1500m from the surrounding plain.
Whether you start from Likhubula or Mulanje, you will have to "climb" the steep path until you reach the summit of the plateau. It's a serious trek so don't do it if you are not reasonably fit. Although it is not technical, nor really exposed, the path is full of rocks in the upper part and if you are scared of heights it might get a little uncomfortable at some point.
Here are the main paths form Likhubula
1 Chambe Plateau Path
2 Chapakula Path
3 Lichenya Path
There are others starting from Mulanje, they all have in common a steep first part (3 to 5 hours) and then once in the plateau, they all get nicer and flatter. With a good guide and a bit of patience you will reach the top and enjoy your trekking in Malawi !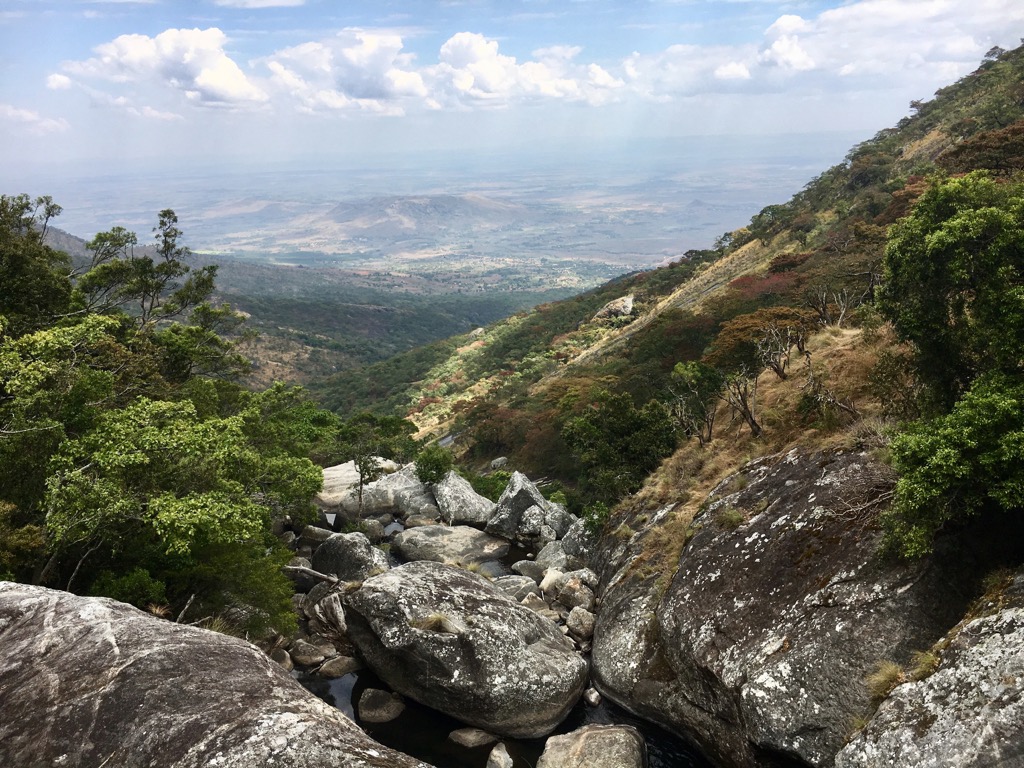 Huts
Government run low cost huts
There are a total of 8 government run huts in various locations of the Mulanje Massif: Chambe, Chisepo, Lichenya, Tuchila, Chinzama, Minunu, Madzeka and Sombani.
In all of them you will find chairs, tables, mattresses and plenty of firewood in each of them. There is a fireplace in every one (some like Lichenya has two), And the caretaker will supply buckets with pure water (good to drink or for cooking)
There is no electricity (some have solar panel but no longer working, so bring candles and headlights!
These huts cost 1000Kw (little more than one dollar) per person per night plus a recommended small tip for the caretaker.   
Near the Chambe Hut there is another Hut named France's Cottage (it was donated to the govermnent by the French). It's 1000Kw pp/night too, and it has more or less the same facilities of all the others.
Private run huts
In Lichenya Plateau (the first on you encounter if you choose the route from Mulanje Village) there is a more comfortable CCAP run Cottage. You have to book this one from the CCAP Guesthouse in Likhubula and it costs 8$ pp/night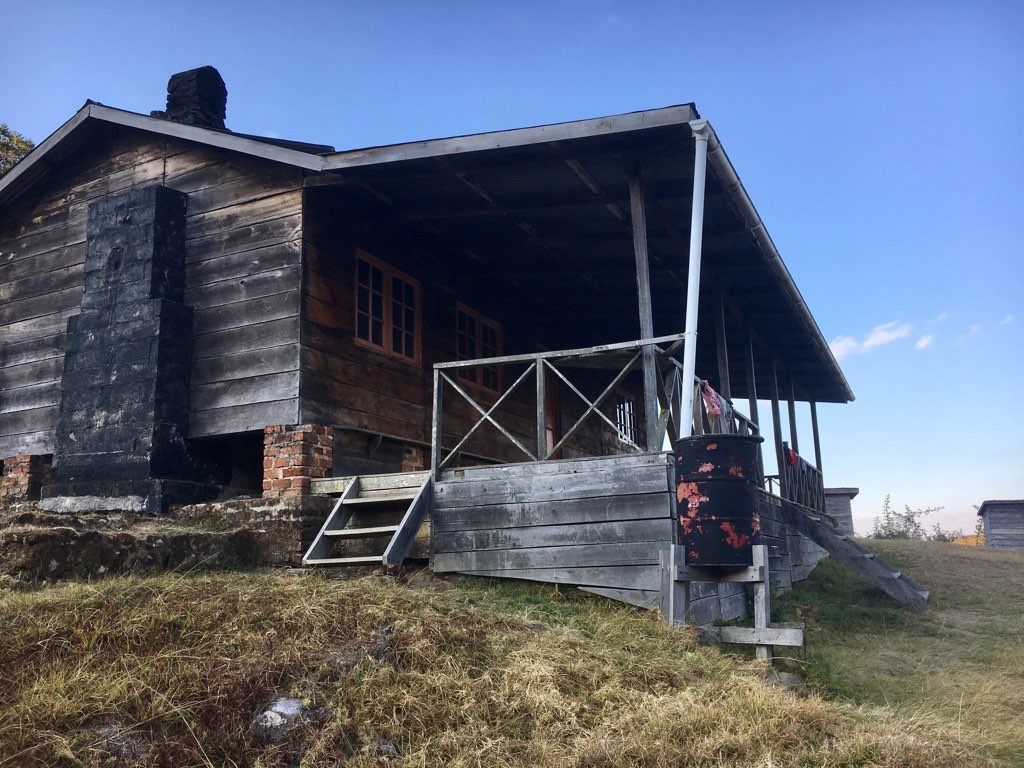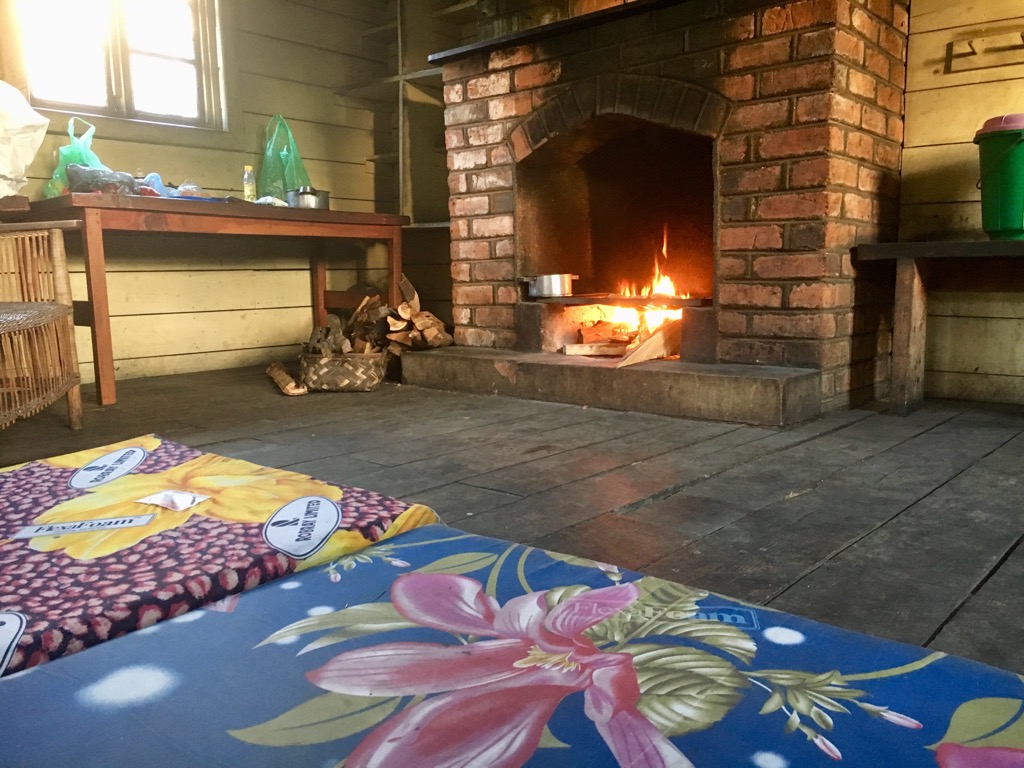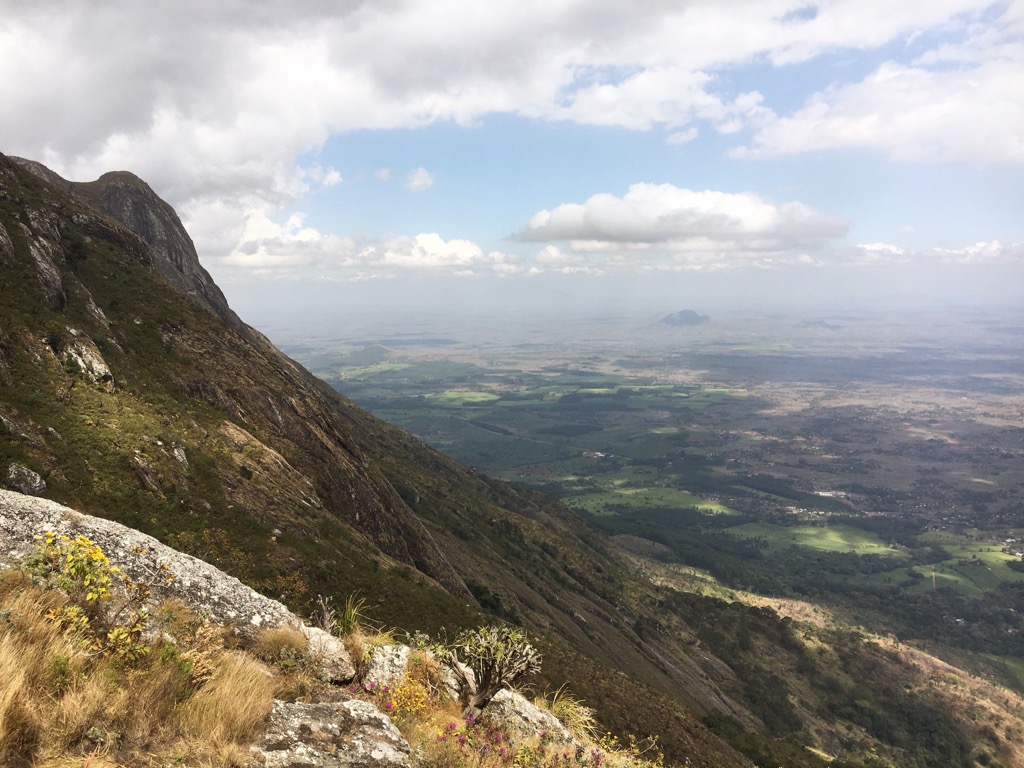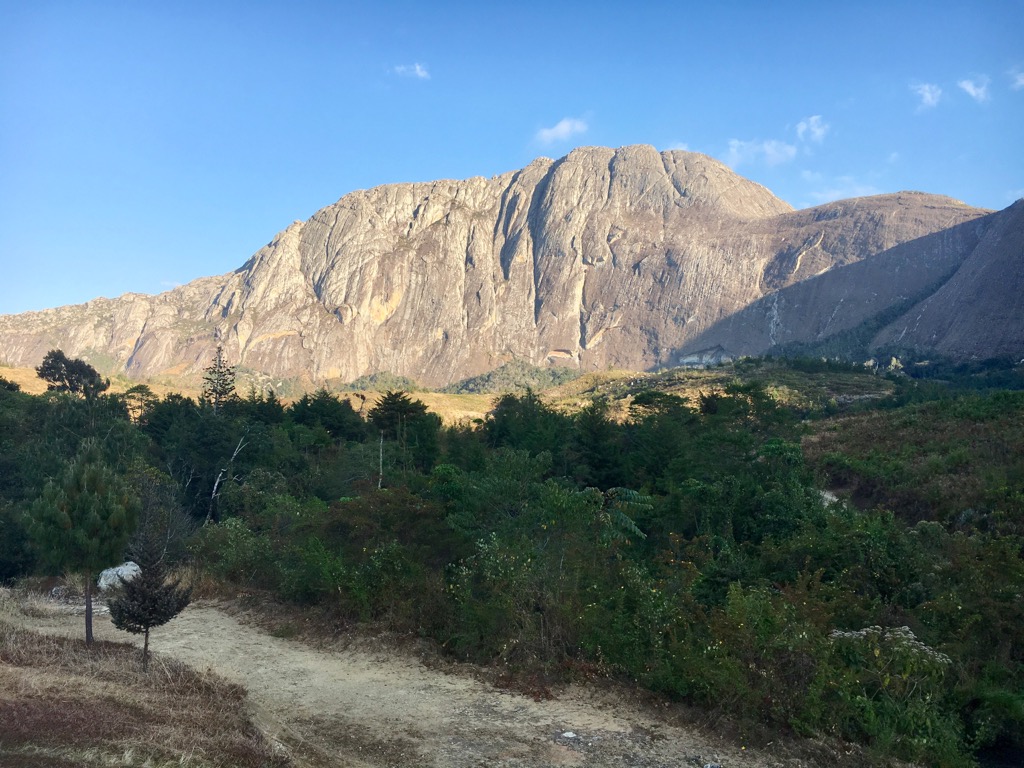 What to bring
Candles, Headlights, a good sleeping bag, light clothing to walk during the day, warm clothing for the night (it get get really chilly at nighttime), waterproof jacket, 1 litre max pp of water for the first 2 hours (after that it's safe and there is plenty avaialable), forks, knives, cups, pans.
Conclusion and a word of advice
This trekking in Malawi is serious and not for beginners. The steepness, the length of the paths require you to be in good shape and to have a minimum of experience , otherwise they can turn into a nightmare of pain and struggle. There is nothing technical except maybe the last part to the summit (even steeper with rocks) but it is not intended as an easy one by any means.
This said, if you love mountains you will LOVE the Mulanje's. The diversity of landscapes, the huts in the forest, and if you are really lucky the chances to see the Serval Cat in the wild (not dangerous for humans) will truly give you an unforgettable experience right in the middle of the Warm Heart of Africa –  Malawi!