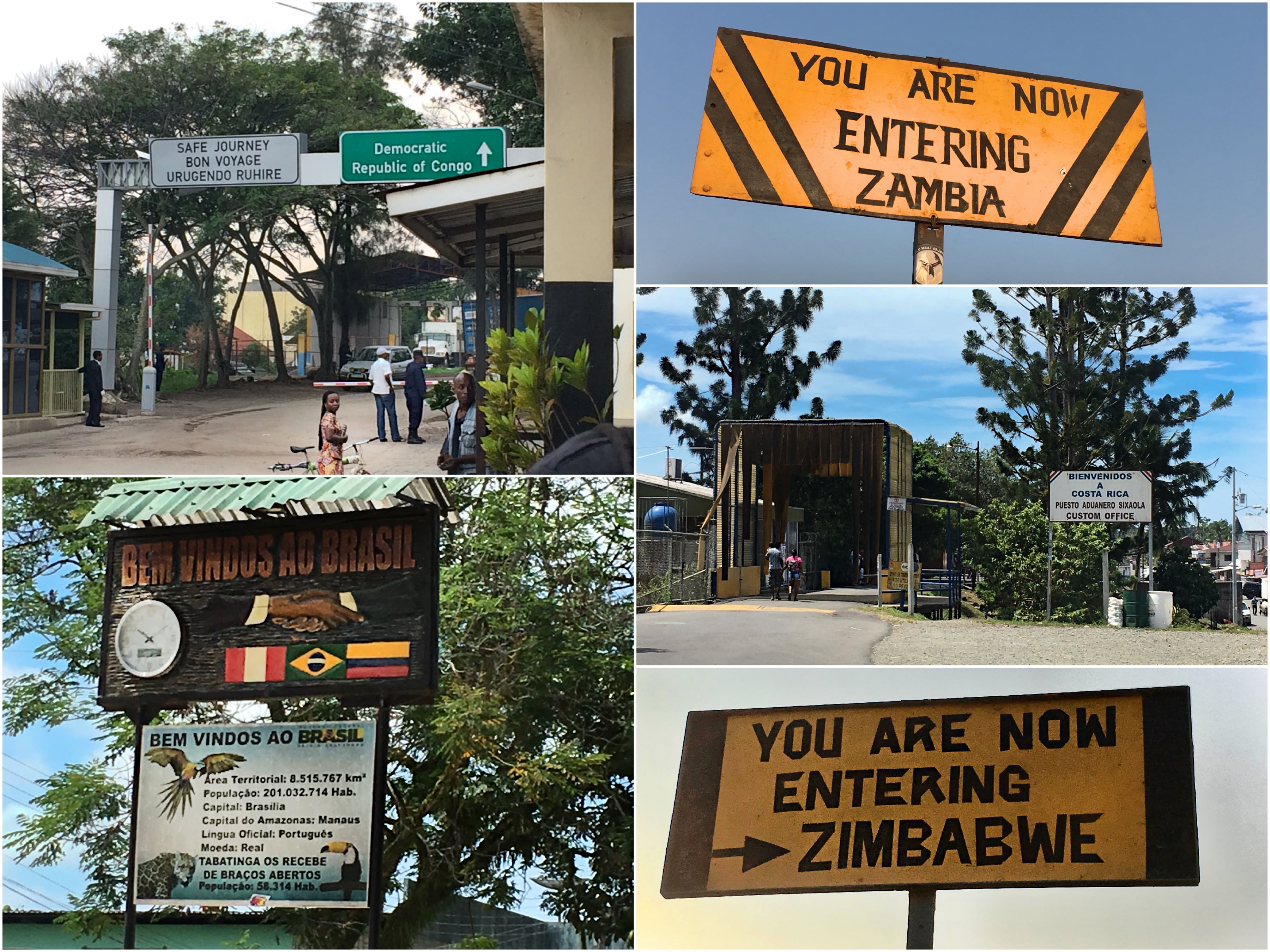 To travel. For us the meaning and purpose of life. Sought, chased, often reached, sometimes only dreamed. But never abandoned. Traveling in the world, despite the world, in dreams and in reality. Traveling means crossing borders. If possible, on foot.
Many are forced to do so today. For those who are not forced it should be an experience to look for, where possible. To re-proportion oneself and the world. To look out on the border, on the geopolitical borders decided by others, and feel one. Only. On foot. At the mercy of dust and others like you. Not as safe as at the airport. Destined for a yes or a no, depending on who meets at the border police control by land. They are not like police at airports, that's for sure. From lived experience.
In our travels we have crossed dozens and dozens of borders. Many simple, some very complicated. Sometimes everything, despite the fear, went the best way. Sometimes not. Those few times we have had difficulties, however, have taught us something. The fear of feeling alone, men walking with a bag on their back, foreigners, suspects, unwanted. And we were lucky western tourists …
Crossing borders on foot you learn a lot about the world and about yourself. Be careful not to look for them but avoid them if possible.
We are looking for frontiers: to cross them on foot, to understand why it is important – fundamental – to demolish them.
If you want to read diaries of our borders crossed this is the link
If you want to browse through the galleries of our borders go through this is the link